Branch Manager - Vanderbijlpark
Thursday, 11 July 2013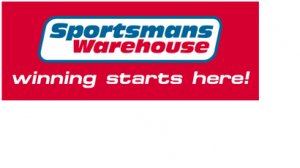 Item details
City:
Vanderbijlpark, Gauteng
Contacts

Grant

0862416225
Item description
Sportsmans Warehouse, a sporting chain of 33 stores, stocks the widest range of sporting equipment-, clothing- and footwear in South Africa.

We are looking to boost our (branch) management team - within the Gauteng (Vanderbijl Park) region.

BRANCH MANAGER:

Key requirements:
Retail (sales) experience (min. 5 years) - corporate exposure (preferable)
Min. 3 years (staff) management experience (min. 20 full-time, permanent staff)
Strong customer orientation
Merchant (trader) mentality
Ability to manage financial budgets (including asset control)
Strong leadership- and verbal communication skills
IR experience
Computer literate (MS Word/Excel)

Key Attributes:
o Personal energy and drive
o Passion for product (selling)
o Team Player (Inspirational)
o Will to win

We offer a competitive salary (based on experience) with pension, medical aid- and other incentive benefits.
Closing date: Friday 12th July 2013.
If your application has not been responded to by the 22nd July 2013, please accept that it has been unsuccessful.